If you are looking for an experienced and reliable Tampa Roof Cleaning Service, call us at 813-655-8777. Here are some roofs we have cleaned in the Tampa Florida area. Most of these were repeat customers who remembered the great roofing services we gave them years ago. If you ever need professional assistance, then make sure you contact the right roofing contractors. Your roof may be a bit worn out so make sure you inspect it before you clean it, that way you are sure to see if you need a roof replacement or not. You may find a few damages here and there on your roof, but with a quick commercial roof repair your roof will be looking brand new.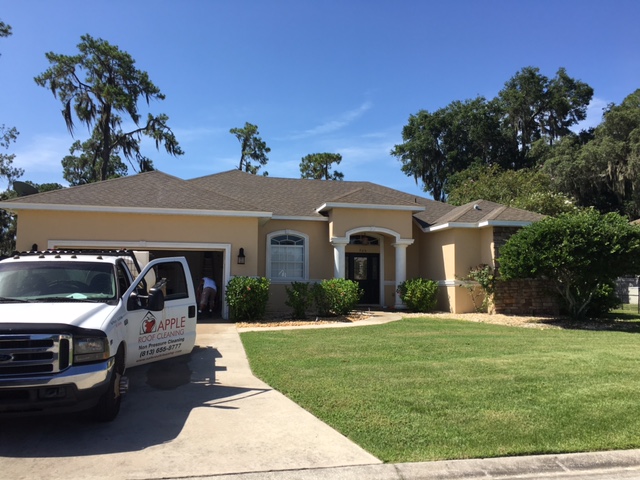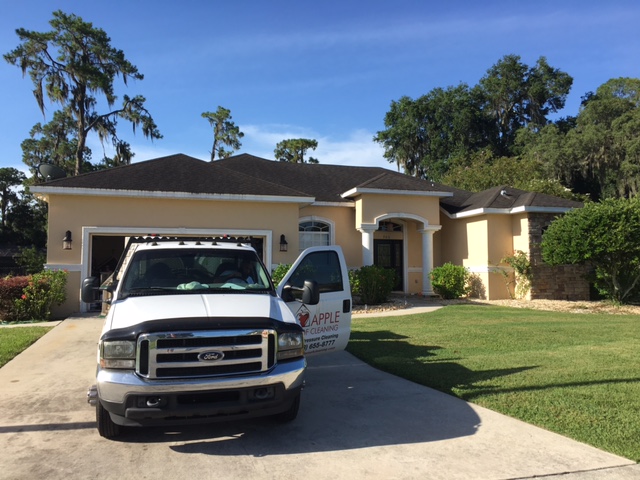 We are the oldest, and most experienced roof cleaning service in the entire Tampa Bay area. Apple Roof Cleaning Tampa was started way back in 1991. We made our first web page back in 2002. It is safe and accurate to claim that no roof cleaning service in the greater Tampa area has cleaned as many roofs as we have. We are also the first roof cleaning company in America to be awarded Small Business Of The Year at a Chamber of Commerce.
We are nationally known teachers and experts on all aspects of tile and shingle roof cleaning. In fact, we have our own online roof cleaning training forum
It is safe to say that many companies offering roof cleaning services either learned directly from us, or people we have trained. There is a difference, and the difference is experience that we have! In fact, we can clean any roof, including the ones that some of our competitors walk away from. This is because we are a real roof cleaning company, not some pressure washing service or painter, who cleans a roof every now and then, and there are services which specialize in this . The cleaning of shingle, metal, and tile roofs is our whole reason for existence, not something we do when there is no pressure cleaning work, houses to paint, or grass to cut.
So, if you are looking for the very best roof cleaning service in the Tampa area, congratulations, you have found us! We offer free no contact estimates. We do not need to visit your home to give you your roof cleaning cost. It can all be done right over the phone, or by email if you prefer. Just call us at 813 655 8777, give us your address, and perhaps answer a few questions.